What is Reflexology? 

Seattle Reflexology & Massage Center defines Reflexology as "a science and an art that is based on the principle that there are microcosms (mini-maps) of the entire body mirrored on the feet, hands and ears. Pressure applied to specific points on these microcosms helps to create balance within the body, soothing the nervous system, improving circulation and reducing stress."
Also for more information:
http://en.wikipedia.org/wiki/Reflexology
Powered by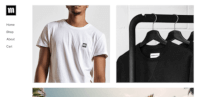 Create your own unique website with customizable templates.